The Batman teve o seu primeiro vilão escalado oficialmente, o Charada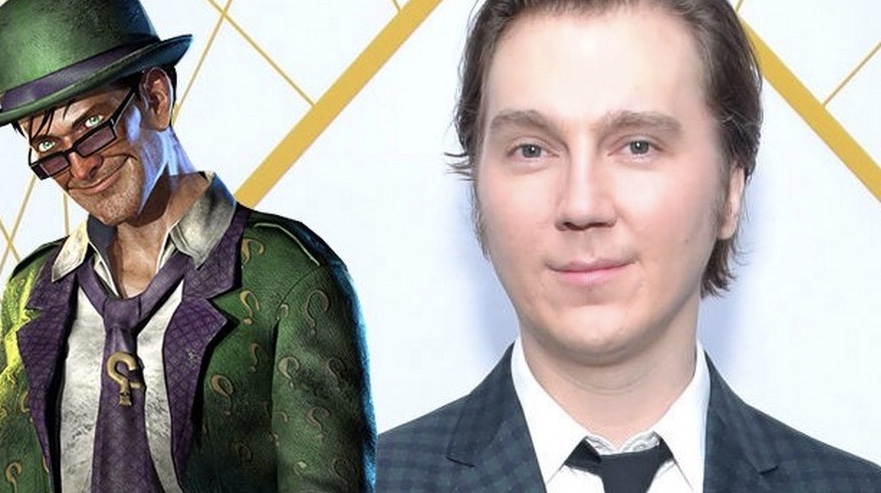 Paul Dano foi o escolhido para interpretar o Charada no novo filme do  Homem-Morcego, dirigido por Matt  Reeves e protagonizado por Robert Pattinson.
A fonte da informação é do THR.
O personagem terá uma pequena diferença em relação aos quadrinhos, seu nome não será Edward Nygma. No filme seu nome será Edward Nashton.
Recentemente Dano foi indicado ao Emmy de melhor ator coadjuvante pelo seu papel na minissérie Escape at Dannemora.
O ator trabalhou em 12 Anos de Escravidão (2013), Looper: Assassinos do Futuro (2013) e Sangue Negro (2007).
Além de Robert Pattinson, o único nome garantido até o momento era o de Zoe Kravitz no papel de Selina Kyle, a Mulher-Gato.
Jeffrey Wright estaria em negociações para interpretar o Comissário Gordon, mas até agora não foi oficialmente confirmado.
O filme terá múltiplos vilões, mas todos como suspeitos."
"Ele [Batman] é descrito como tendo 30 anos de idade, e a história nem reconta sua origem e nem trata de um experiente combatente do crime dominando Gotham. Ele será Bruce Wayne ainda tentando encontrar a base para se tornar um detetive gênio." (via THR)
Espera-se que a produção comece no final deste ano ou no início de 2020.
Matt Reeves confirmou que The Batman focará no lado mais detetive do Homem-Morcego e que será um conto noir contado a partir de sua perspectiva.
The Batman, título provisório do filme, está marcado para estrear em 25 de junho de 2021.